We will list some of our members here along with what they drive so you can get to know us. 🙂
Check out some of our past Featured Cars of the Month!
August 2013 – Sheena De la Cruz's FR-S
---
And here are some of our many other members!
86BRZ (Chris):  2013 Subaru BRZ – WR Blue
(add photos) (add link)
86 FRS (Ken): 2013 Scion FR-S – Firestorm Red (C7P Erica)

Link to Car Journal
BigFatFlip (Bryan): 2013 Subaru BRZ – WR Blue
(add photos) (add link)
BRZkitty (Sandy): 2013 BRZ Galaxy Blue Silica
(add photos) (add link)
BuzzNASA (Buzz): 2013 Scion FR-S – Whiteout (Chloe)  Rest In Peace, we miss you friend.  🙁

  www.FluidCache.com ��www.TeamDavinci.com
Clipdat (Drew): 2013 Scion FR-S – Whiteout
(add photos) (add link)
clzzical (Calvin): 2013 Subaru BRZ – Satin White Pearl
(add photos) (add link)
cpnslow (Nick): 2013 Subaru BRZ – WRB (Captain Slow)

 Nick's build thread
crouchingpinoy (Rick): 2013 Scion FR-S – Firestorm Red
(add photos) (add link)
finch1750 ("Finch"): 2013 Scion FR-S – Whiteout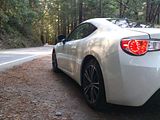 (add link)
JackSmiley (Czar): 2013 Subaru FR-S – Asphalt
(add photos) (add link)
JakefromStateFarm (Jacky): 2013 Scion FR-S – Ultramarine
(add photos) (add link)
Kamakanani0 (Kamaka): 2013 Scion FR-S – Raven Black

 (add link)
Mkivsoopra (Garland): 2013 Subaru BRZ – Satin White Pearl

 Garland's turbo BRZ (more pics)
MyRx (Jessie): 2013 Scion FR-S – Whiteout

NorCalGirl (Sheena): 2013 Scion FR-S – Whiteout
(add photos) (add link)
overlookedx (Chris): 2014 Subaru WRX – Obsidian Black
(add photos) (add link)
PMok (Plato): 2013 Subaru BRZ – WR Blue (Stitch) / 2000 Toyota MR2 Spyder – Black (Stealth Fighter)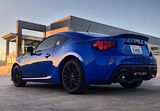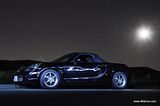 (add link)
RC51Ed (Ed): 2013 Scion FR-S – Whiteout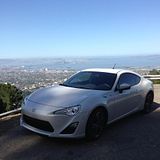 (add link)
Rollan (Jester): 2013 Scion FR-S – Firestorm Red (Natalia)
Samseed (Lawrence): 2013 Subaru BRZ – Satin White Pearl (Lucy Pearl)



SC David (David): 2013 Subaru FR-S – Asphalt
(add photos) (add link)
Simpleviet (Anthony): 2013 Scion FR-S – Asphalt (Lucille)

(add link)
SnakeEyes (Kushal): 2013 Subaru BRZ – Crystal Black Silica
(add photos) (add link)
tonylop33 (Tony): 2013 Subaru BRZ – WR Blue

Xerious (Ritche): 2014 Scion Monogram FR-S – Asphalt
 Zen86 (Sam): 2014 Scion FR-S Monogram – Firestorm Red (Zenna)
---
What does it take to join us? Not much, really.  A little energy, passion, commitment. Enough to come out to join us on one of our morning drives or meet with us from time to time.  That's it.  (It would be nice if you added our logo/link to your forum sig.)
Members, want to add your car to this list?  email us at info@86drive.com along with the following:
your FT86Club username (First name): Year and model of car – Color (car's nickname if you have one)
(image link or attach up to 2 photos) (link to web page or build thread) [these are optional]