We've just returned from the first ever 86EXPO in Las Vegas and it was just an incredible experience of a lifetime being able to attend this massively successful event.  It's reported that we had over 100 cars participate in the car show/meet and while we did not stop to count ourselves, we saw an impressive gathering of FR-S and BRZs over the 3 days we were in Las Vegas.  The key highlights of the 86EXPO were an evening of SCCA-sanctioned autocross at the Silverton Casino, a morning meet and car show at Fletcher Jones Toyota Scion, and a beautifully scenic 300-mile cruise through the desert.  And of course between the official events, there is always plenty to do in Las Vegas.  😉  We cruised the Strip — ok maybe we were a little faster than cruising speed 😉 — hung out at pawn shops and Old Las Vegas, went ALL IN at the casino tables, and partied it up in our penthouse suite. NorCal 86 DRIVE and Norcal 86 Owners Club members came out in force to help represent so thank you to everyone who joined us and hope you had as good a time as we did!  I'm still tired and recovering from the trip, averaged maybe 3 hours of sleep each day. I have a bunch of video to review and edit, but for now we have plenty of photos to enjoy!
Cars lined up for the autocross

Moto Miwa of Club4AG's car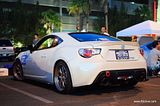 The racing goes on into the night

Some over-the-top 11/10ths driving (photo courtesy of SoCal Valley 86)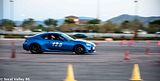 Stopping by the Gold & Silver Pawn Shop, where the TV show Pawn Stars is made

Parking at Fremont Street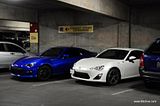 The Freaks Come Out at Night

Fremont Street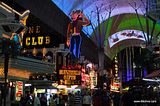 Car show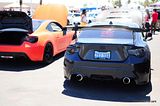 Cusco USA's car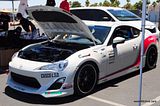 Robispec's Time Attack car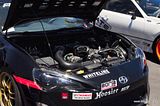 Innovate's supercharged FR-S in front of Fletcher Jones Toyota Scion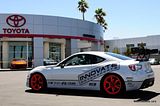 Initial D – style Panda BRZ

NorCal group lined up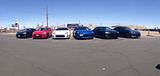 Cruising the Strip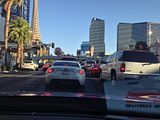 Ready to roll

Heading home.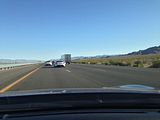 Some more photos courtesy of finch1750: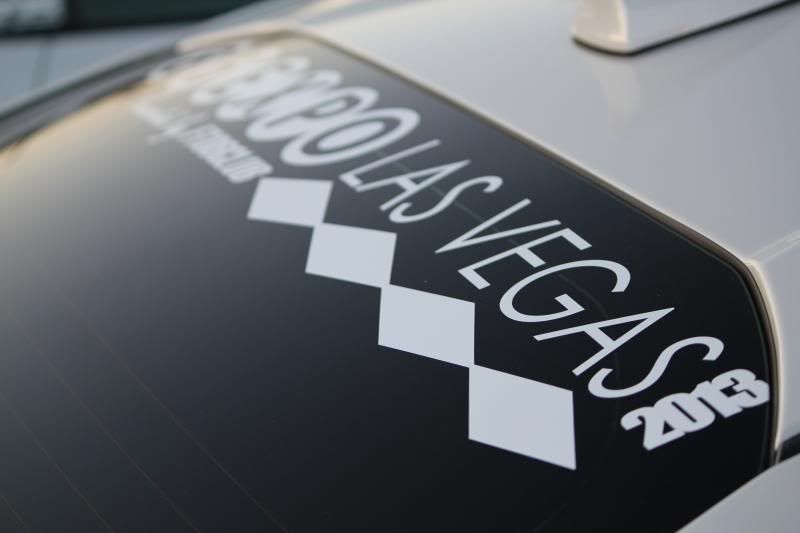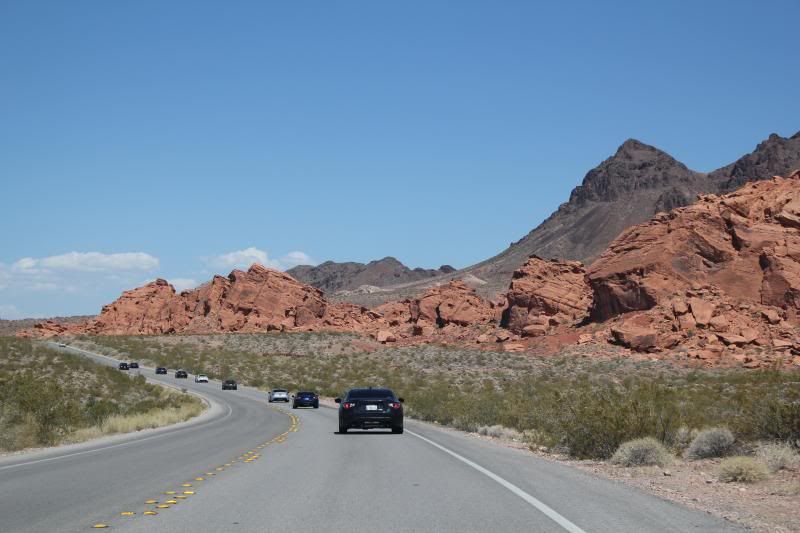 More photos from bignrichlll:

For even more photos, view the slideshow. Also the NorCal group's photos on FT86CLUB.com here.